H.R.H. Princess Tiny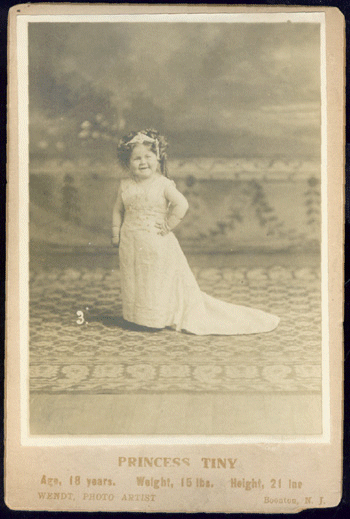 Princess Tiny
cabinet card, 6.5 x 4.25 inches, circa 1880
photographer: Frank Wendt, Boonton, N.J.

This happy little lady claimed to 18-years-old, 21 inches tall, and weigh only 15 pounds. Beyond that, I donít know much about Her Royal Highness Princess Tiny.

One thing that does seem curious about the princess ó to my eye, at least ó is the possibility that in addition to being a dwarf, she may also have been polydactyl. In this photograph she appears to have six fingers on her right hand.




All Images and Text © James G. Mundie 2003 - 2010