Bonnie Lasses by Tina Newberry: Fictions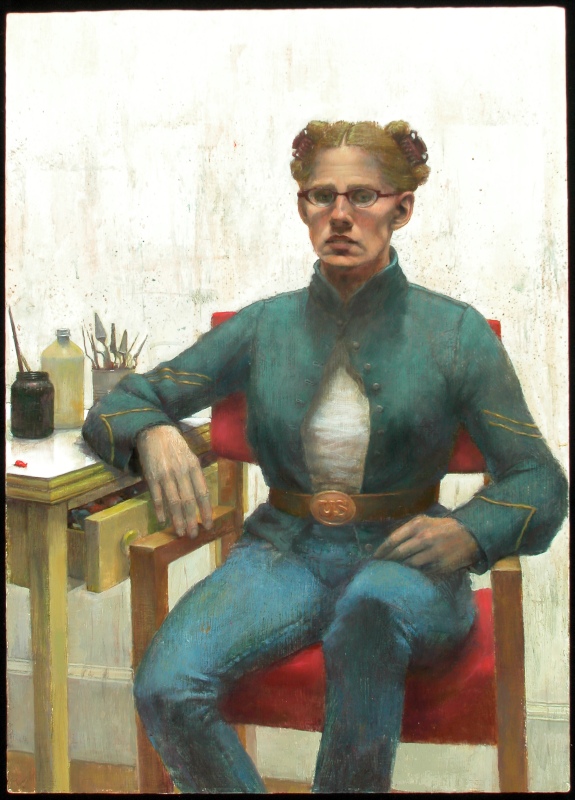 Lost Soul, 2002, 14" x 10"
I am dressed and pose like a Yankee cavalryman. The young man whose pose I stole met with a untimely and wasteful end. From his letters, we know he actually enjoyed army grub and otherwise thrived during his service in the war of his generation. He was a spirited lad who enjoyed his role in the 13th PA Cavalry. Here I am wishing to embody a bit of his spirit, sense of adventure, and ultimately his nobility. His name was Sgt. George Nailer, and he's buried in Andersonville Cemetery. He died before he turned 27.
Critters | Delusions of Grandeur | Fictions | Sorry Sights | Tragedies