"[Slackjaw] is an extraordinary emotional ride, through the lives and times of reader and writer alike, maniacally aglow with a born storyteller's gifts of observation, an amiably deranged sense of humor, and a heart too bounced around by his history, and ours, not to have earned Mr. Knipfel, at last, an unsentimental clarity that is generous and deep. What begins as a cautionary tale turns out to be, after all, an exemplary American life. The Park Service ought to be charging admission. Long may he continue to astonish us." --Thomas Pynchon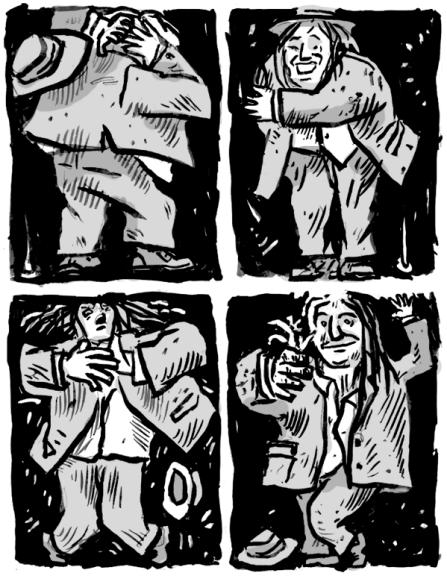 Illustration by Russell Christian
Preface by Mike Walsh


Ruining It for Everybody
His third memoir. An anti-spirituality spiritual manifesto.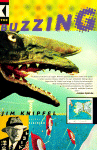 The Buzzing,
A novel about an aging, embittered journalist who stumbles onto what may be a very big story.


Quitting the Nairobi Trio
A memoir of Jim's 6-month incarceration in a locked Minneapolis psych ward after a suicide attempt. Available at Amazon in hardback or trade paperback.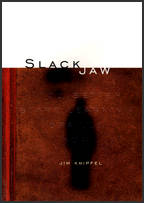 Slackjaw
Jim's first book. A classic. Can be purchased as a hardback, paperback, or German translation from Amazon.com.
The Mayor of Hostile City -- Cover story about Jim Knipfel that appeared in the June 1, 2000, issue of the Philadelphia City Paper.
From the former editor of the NY Press: "Jim 'Slackjaw' Knipfel suffers from retinitis pigmentosa, an incurable, irreversible degenerative eye disease. While considered legally blind now, he can still see enough to hold down a job and read the occasional novelization. He can still also enjoy many delightful shows on the television. His doctors tell him that he will be completely blind in a few short years. Knipfel also has left temporal lobe brain damage (from a severe blow to the head he received in 1985), resulting in the occasional 'rage seizure.' The braces he wore on his legs as a child didn't completely do the trick either, leaving his left foot still a bit twisted. The variety of medications he takes has left him with a liver the size of a football. He has also been diagnosed as clinically depressed, and no one much doubts that he's a drunk. He is also an idiot."

Photo by Morgan Intrieri
View comments in the Slackjaw Guestbook.
Return to missionCREEP.com
---